Uplift Desk Sit Stand Desk
UPLIFT Desk has been designers and purveyors of comfortable, healthy work since 2002. When they couldn't find a perfect height-adjustable standing desk, they decided to make they're own. Their award winning standing desks are rated #1 on Wirecutter, Forbes, and others. They also design ergonomic chairs & stools, monitor arms, keyboard trays, file cabinets, power/data rails, acoustic/privacy solutions, task lighting, and many other office furniture accessories. Their mission has remained the same: to help every person stay healthy, happy, and productive when they work.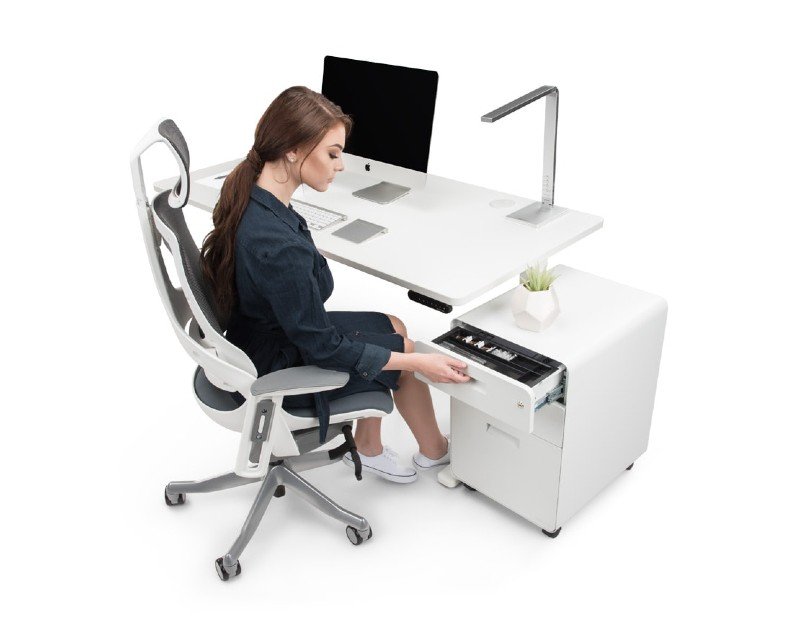 Whether your work happens in a home office, cubicle, or C-suite, you can benefit from our quality ergonomic office furniture that adapts to your unique needs and style. With they're reliable team of experts ready to help you piece together the workstation that keeps you and your employees healthy, you can rest assured that knowledgeable professionals are standing behind you every step of the way with an industry-leading warranty to back up every product.
They are that team, they're there for you, and they're excited to help you build the office you've always known you needed.  They can assist with commercial office space design as well.
Work Better. Live Healthier. UPLIFT Desk.