The Difference an Hour Makes
The Difference an Hour Makes [INFOGRAPHIC]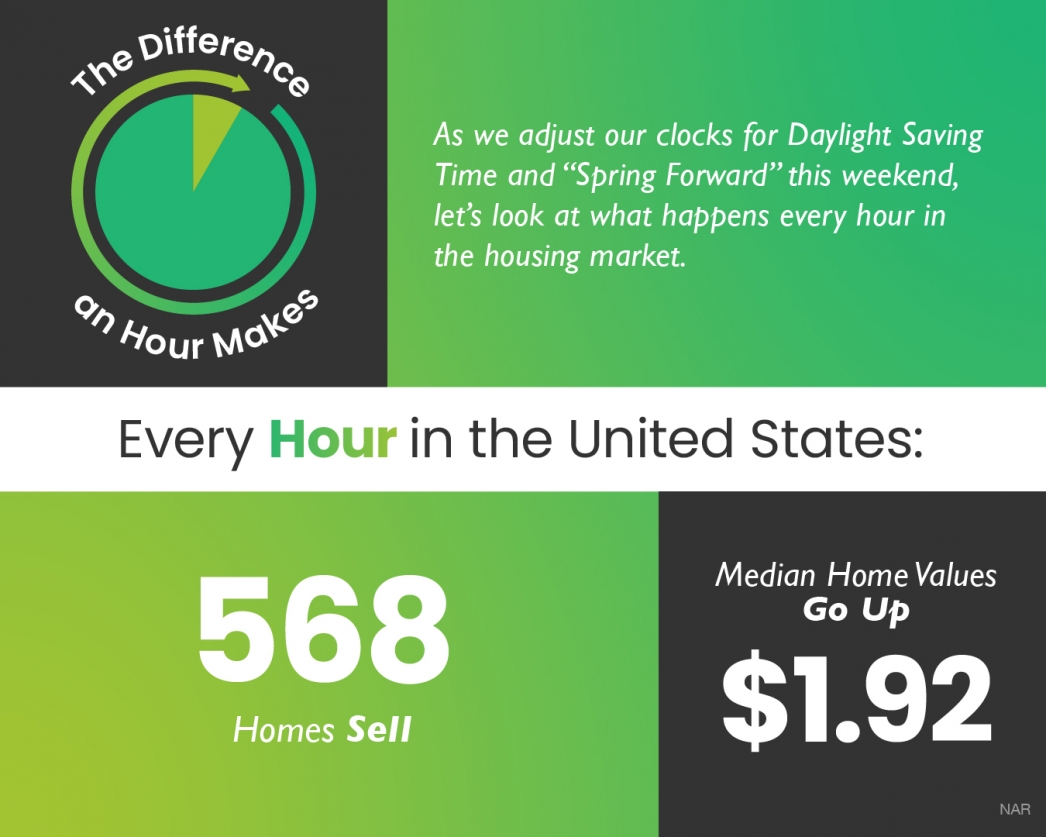 Some Highlights:
Don't forget to set your clocks forward this Sunday, March 8 at 2:00 AM EST in observance of Daylight Saving Time, unless you're a resident of Arizona or Hawaii!
Every hour in the United States, 568 homes are sold and median home values rise by $1.92.
As we "spring forward" this year, get together with a professional to see how you can take advantage of every hour in the housing market.