First-Time Home Buyers Are Taking a Step Back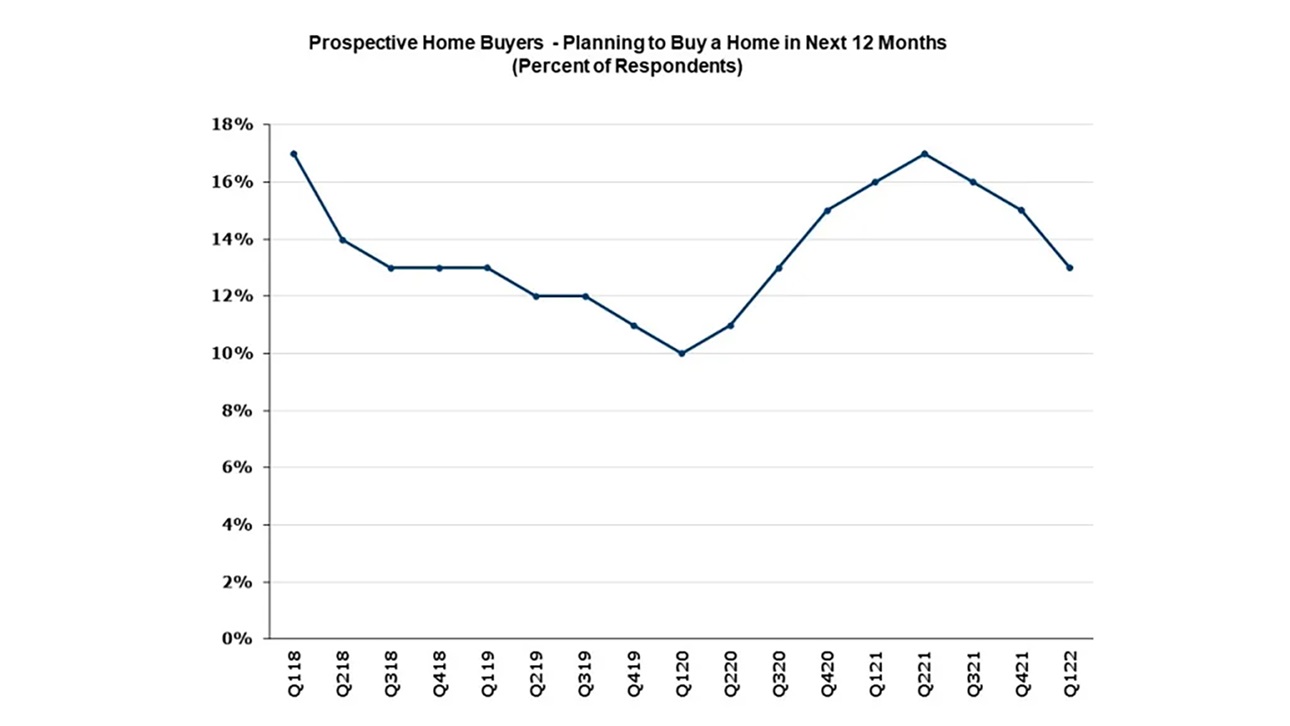 The share of adults planning to purchase a home within a year fell for a third straight quarter to 13%. The last time fewer American adults intended to buy a home was in the second quarter of 2020 (11%). The decline is evidence that the COVID-induced boost to housing demand is past its peak and is now softening.
Part of this moderation is because first-time home buyers are taking a step back. Their share of prospective buyers has fallen for two consecutive quarters — from 65% in the third quarter of 2021 to 60% in the first quarter of 2022 — to roughly pre-pandemic levels. This decline can be seen in all regions of the United States.
These results can be found in NAHB's Housing Trends Report — a research product created by the NAHB Economics team with the goal of measuring prospective home buyers' perceptions about the availability and affordability of homes for-sale in their markets.
Rose Quint, NAHB assistant vice president for survey research, provides more information in this Eye on Housing post.
(Article courtesy of the National Association of Home Builders)