Southend Reclaimed – Racehorse Reclaimed Oak
If you have a love for the equestrian scene and history, you are going love this product!
Southend Reclaimed's Racehorse Reclaimed Oak is a one-of-a-kind product milled from reclaimed oak horse fencing from central Kentucky. Thousands of miles of paddock fencing can be found in Kentucky, and when that fencing needs to be replaced, it is reclaimed and repurposed into a product that offers unique character and an unmatched story that can only be found in reclaimed wood. While Kentucky may be "The Racehorse Capital of the World," you are now able to bring a piece of that culture to your space, no matter where it is!
This brilliant product is being offered both as a tongue and groove, solid flooring and as a square edge paneling. The solid wood flooring comes in the oh-so-appropriate color names of Steeplechase, Dark Horse, Photo Finish and Run For The Roses. The solid wood paneling follows suit with the color names of Front Runner, Dark Horse, Derby and Run For The Roses.
Solid Plank Flooring
Species: Oak
Profile: Tongue & Groove Width: 4 1/2″ Thickness: 3/4″ Lengths: 1′-7′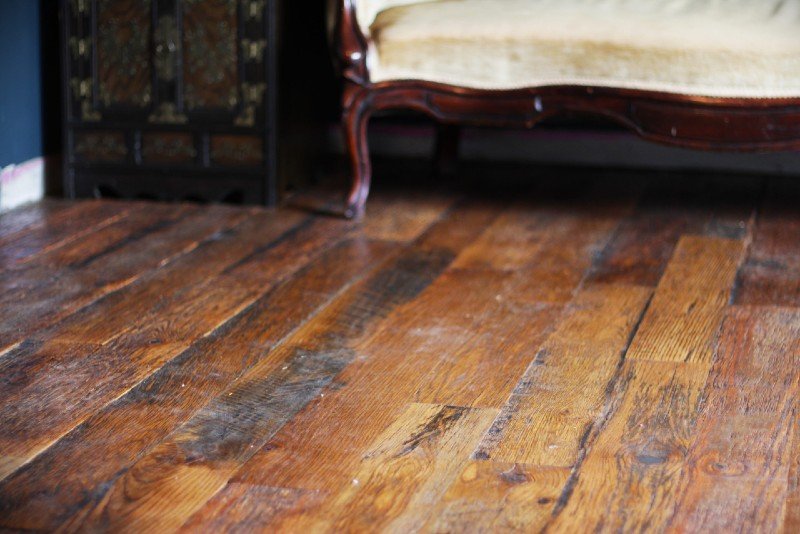 Wall Paneling
Species: Oak
Profile: Square Edge Width: 4 3/4″ Thickness: 3/8″ Lengths: 1′-7′
The Strength Of The Past
At Southend Reclaimed, their mission is to rediscover antique wood and brick hidden in century-old structures and reclaim them for a new generation. Since 2001, they have become a national leader in procuring reclaimed products for use in residential and commercial construction. Their reverence for these precious materials is second only to the respect they have for their customers. Integrity is in every action they take. They believe in what they do, and they believe no one can do it better.
You can feel that commitment in Paul Atkinson, President & CEO in this great video: Southend Reclaimed – A Passion For Reclaimed Wood & Brick. Take a look and then check out more details and pictures on Racehorse Reclaimed Oak and their other awesome products at Southend Reclaimed.